Our Salon Guru journey: Gatsby & Miller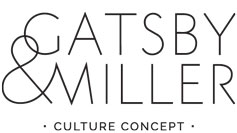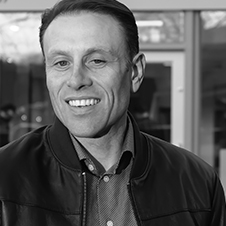 In January 2020, Director John Roads of Gatsby & Miller Salon in Amersham, Buckinghamshire, approached Salon Guru to build a search engine-optimised website for their newly relaunch as a "Culture Concept Salon".
Gatsby and Miller offer a wealth of high-quality services under one roof, including hair cutting, styling & colouring, men's hair & male grooming, anti-ageing aesthetics services, beauty treatments, nail and brow bars, a tanning booth and even a 19-seater café with alcohol licence.
The multi-use space utilises music and lighting to delineate the different energy zones, and there are no physical barriers between the different areas, creating a free-flowing space for all.
Our PRO contract gives John access to a wide range of services including website updates and blog creation, SEO expertise, newsletter creation, award entries, social media advertising to find new clients and staff, online form and questionnaire creation.
"The Salon Guru team are always on hand and nothing seems to be too much trouble. They have offered expert advice on SEO, the latest hair & beauty trends and provide impeccable and speedy copy."
Salon Guru started by creating a new fast-loading, interactive, informative and fully search engine-optimised website for Gatsby & Miller.
STATS: The average number of website visitors now sits at over 5,000 a month compared to just 3,500 when the website was launched.
"Our website looks great and contains all the important information we need about our services, client reviews, how to contact us, and who our team are.

The fantastic Google ranking and SEO results we have gained from working with Salon Guru means that we are the first option for clients looking for a new salon. The marketing planning that the team assist us with is invaluable. Our website is refreshed monthly with excellent copy and we are able to communicate with our clients regularly via newsletters and first rate social media posting."
Salon Guru assists salon owners with Social Media Marketing campaigns to encourage new clients and advertise special offers.
STATS: One hair colour ad on Facebook and Instagram had 722 sign ups at a cost of just £3.70 each.
"Utilising the ad campaign services from Salon Guru has allowed us to welcome new clients into the salon and increase revenue. The team know which categories to advertise to effectively so that we reach the exact client base we are looking for"
Salon Guru closely monitors the salon's 'Google ranking' for key hair, beauty and salon phrases in their location and takes action to improve any phrases that 'could do better". Before we launched their website, Gatsby and Miller had 8 key phrases at number 1 on Google. Nearly three years later (October 2022) they have an impressive 143 key salon phrases at number 1 and 161 in the top 3 on Google.
STATS: In 2019 Gatsby & Miller had 7 hair, beauty & salon phrases at number 1 on Google search.
In 2022 they have 143 key phrases in the number 1 spot.
"Before engaging with Salon Guru, our marketing costs were extremely high with little to no return. Since we have been working with Salon Guru, we can market the salon effectively with a manageable budget that would be impossible with any other company. Not only that, but since our website launched, our business turnover has increased rapidly from £600k to just under £1million!"
Every month, Gatsby & Miller's dedicated Salon Guru Client Manager provides John and the team with a detailed, rolling 3-month marketing plan which contains ideas to help them find new clients, retain existing clients, promote their products, offers and services and continue to achieve excellent Google ranking. The social media and website management team work closely with each other to ensure that information is communicated effectively to clients and to drive traffic to the salon website.
Regular checks are carried out on Gatsby & Miller's Google Analytics to see exactly which web pages people are visiting and to make sure the website is performing well.
STATS: Gatsby & Miller have seen an 84% growth in visitors to their website.
" I overheard a conversation about Salon Guru at an awards evening and was intrigued, I am so glad that we got in touch with Salon Guru's Managing Director Phil Evans and his team as it has allowed us to continue to develop our brand in a way we could not have imagined just a few years ago.

I would recommend the Salon Guru team to any salon owner who wants to grow their business and work with a team who truly are the experts in their field."
At Salon Guru, we don't just focus on gaining new clients to your salon, we also help you to retain existing clients with effective marketing campaigns to make them feel valued.
We also create email campaigns to attract non-returning clients back into the salon. One "We Miss You" offer of a half price facial when you book a cut & finish at Gatsby & Miller generated £26,000 in one month, introducing clients to beauty services while also encouraging them back into the salon. The email campaign cost just £19.
STATS: One email campaign cost just £19 and generated £26,000 in one month.
" The Salon Guru team have helped the business stay on top, particularly over a difficult few years for the industry as a whole.

The team are great at offering industry-centric help and innovative ideas for email campaigns within a budget that is really cost-effective"
A great deal of time and effort goes into submitting entries for awards - time that a busy salon owner often does not have time to spare.
Salon Guru has written detailed submissions on behalf of Gatsby & Miller which has helped them win multiple awards in recent years including the coveted British Hairdressing Business Awards.
STATS: Award submissions written by Salon Guru have helped Gatsby & Miller to win multiple awards in the last 3 years.
" Being an award winning salon is vital to us and shows our clients that we are the best at what we do. Winning the Customer Service Award at the British Hairdressing Business Awards was a proud moment which was made possible by not only the salon team, but the Salon Guru team who wrote our fantastic submissions"
At Salon Guru, we know that gathering excellent client reviews is essential, as potential new clients will often look at these to make their decision when choosing a new salon.
Using Salon Guru's unique Reviews system, we have helped Gatsby & Miller increase the number of reviews by 200 in the past year, using numerous platforms including Google reviews.
STATS: Gatsby & Miller's 5 star salon reviews have increased by 200 in 2022.
" Growing the number of 5 star salon reviews have been invaluable for our business and new clients often comment that it is our reviews that have influenced them choosing Gatsby & Miller as their new salon."
Social media is an essential tool for the modern salon owner, but often they do not have the time or the expertise to dedicate to creating engaging content for social media.
The Salon Guru Social Media team works with Gatsby & Miller to create eye-catching, engaging and informative content for Facebook & Instagram with daily posts on both platforms. We promote the wide range of hair, beauty, barbering and cafe services, promotions and news for Gatsby & Miller.
STATS: We have increased the number of followers across Facbook and Instagram.
" Being able to trust our social media posting to the team at Salon Guru has allowed us to focus on what we are really good at in the salon, without the fear that we are falling behind or putting out dull, uninformative content."
More information:
Gatsby & Miller Salon
67 Sycamore Road,
Amersham,
Buckinghamshire, HP6 5EQ
Phone: 01494 728899
the Gatsby & Miller website - gatsbyandmiller.co.uk
Fancy A FREE Salon Website Audit?
Are you a hair, beauty or aesthetics salon interested in a FREE website audit?
Contact Salon Guru by emailing info@salonguru.net so we can assess whether your website is meeting your needs.