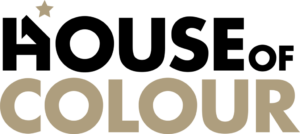 House of Colour was founded by Susan Byrne and David Campbell in 1997. Since its inception House of Colour has gone from strength to strength with a reputation as the best hairdressers in Dublin!
House of Colour has grown from one salon to five salons and one training academy and is the biggest award-winning salon group in the history of Irish hairdressing, boasting national and international honours. Together they offer cutting & styling, hair colouring, colour correction, curly hair services, wigs, men's hair services and hair treatments.
In October 2020, owners Susan and David approached Salon Guru to build a search engine-optimised website for House of Colour. Our PRO contract gives House of Colour access to a wide range of services including website updates and blog creation, SEO expertise, social media advertising to find new clients and staff, Google rank reviews, online form and questionnaire creation.
"Salon Guru are an amazing team that not only produce great looking site, but their business acumen, insights, advice and making sure that your brand is unique is a one off, in my experience in the industry. They are a pleasure to deal with..."
Search-Engine Optimised Website
Salon Guru started by creating a new fast-loading, colourful, engaging, informative and fully search engine-optimised website for House of Colour. Since the site launched in 2020, there has been an increase of 75% in traffic directed from search engines to the House of Colour site.
STATS: There has been an increase of 75% in traffic to the House of Colour website
"The website looks amazing and is easy to navigate. It allows us to communicate with and direct guests to where we want them to be.

It not only allows us to attract new guests but also engage with them. The blogs, visuals and the constant flow of updated information means that we are never stale. "
Forget Google Adwords
Salon Guru closely monitors the House of Colour 'Google ranking' for key hair and salon phrases in Dublin and takes action to improve any phrases that 'could do better".
In 2020, House of Colour had NO phrases at number 1 on Google and only 5 in the top 3 positions on internet searches. In September 2022, the salon had an impressive 53 phrases in the top positions for hair salons in Dublin, with the majority of these sitting at number 1.
STATS: In 2020 House of Colour had 0 hair & salon phrases at number 1 on Google search.
In 2022 they have 53 phrases in the top 3 spots
"We had gone through 5 or 6 different versions of our website, and I heard Salon Guru's Managing Director Phil Evans speaking on a podcast. He was amazing and so sensible! He said that 'your website has to generate income or what's the point?!'

The Salon Guru team made it so easy and simple to create a stunning website that we could track progress on."
Bespoke Website & Marketing Support
Every month, House of Colour's dedicated Salon Guru Client Manager provides Susan and David with a rolling 3-month marketing plan which contains ideas to help them find new clients, retain existing clients, promote their products and services and continue to get great Google ranking.
Regular checks are carried out on House of Colour's Google Analytics to see which web pages people are visiting and to make sure the website is performing well.
STATS: House of Colour have seen an 75% growth in visitors to their website.
"Salon Guru are a pleasure to deal with, but more importantly they see your website as a mechanism to increase your brand, profit and to inspire visitors to the website."
Social Media Marketing Campaigns
Salon Guru assists salon owners with Social Media Marketing campaigns to encourage new clients and advertise special offers. A New Client Offer campaign which Salon Guru created for House of Colour saw an increase in 7% of turnover from New Clients.
STATS: House of Colour have seen an increase in turnover thanks to a New Client Campaign.
"Our new guest numbers are up 7% and are on an upwards curve which reflects in our profits"
Another Part of Your Team
At Salon Guru, we assign you a Client Manager that we feel is the best suited to you, your team and your individual needs. Our clients love how our team slot into place as a part of your team. We get to know your likes and dislikes, and can create personalised marketing plans that focus on your needs.
"I cannot speak highly enough of the entire team! They are professional, caring, funny, driven and a pleasure to work with."
Fancy A FREE Salon Website Audit?
Are you a hair, beauty or aesthetics salon interested in a FREE website audit?
Contact Salon Guru by emailing info@salonguru.net so we can assess whether your website is meeting your needs.