Our Salon Guru Journey – Zappas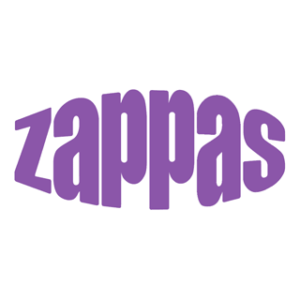 In November 2014, established multi-site salon group Zappas approached Salon Guru and tasked them with building a search engine optimised salon that would showcase the excellent services Zappas salons offer across their 6 hair salons.
Zappas salons offer a wealth of high-quality services across their group, including hair cutting, award winning hair colour services, treatments and hair smoothing services.
Zappas launched in 1989 with their Bean Oak Road salon in Wokingham. Over 30 years later and the Zappas brand is bigger than ever, with six stylish salons, two training academies and an award-winning hairdressing team of over 100.
Our PRO contract gives Zappas access to a wide range of services including website updates and blog creation, SEO expertise, newsletter creation, social media advertising to find new clients and staff, online form and questionnaire creation.
Zappas owner Steve Connell says

"Phil and his fabulous team have not only created zappas a bespoke digital presence but continue to improve and enhance the technology to build the best customer profile possible that fits our business."
in November 2014, just before the busy Christmas period, Salon Guru started by creating a new fast-loading, interactive, informative and fully search engine-optimised website for Zappas.
STATS: The average number of website visitors now sits at over 8100 a month compared to just 3972 when the website was launched.
"Our website looks great and clearly explains to potential clients who we are, the services we provide, showcases our 5* client reviews, and makes it easy for clients to contact us or to book online.

Our fantastic SEO rankings mean that we are the first choice for new customers who find us via Google and help to contribute towards the success of the Zappas brand. Our website is refreshed constantly thus ensuring a current and easy to navigate window to the world of Zappas"
Salon Guru assists salon owners with Social Media Marketing campaigns to encourage new clients and advertise special offers.
STATS: One New Client Offer on Facebook has generated over £143,000 in income, averaging at £16,000 per month.
"The Salon Guru team create bespoke marketing promotions for driving new clients to our salons; these initiatives add to an extremely important part of our amazing salon group success."
Salon Guru closely monitors our clients 'Google ranking' for key hair styling, hair colour and salon phrases in each salon location and takes action to improve any phrases that 'could do better'. Before we launched their website, Zappas had 51 key phrases at number 1 on Google. In September 2022 they have an impressive 186 key salon phrases in the top 3 on Google, which is remarkable for a multi-site business website.
STATS: In November 2014 Zappas had 51 hair & salon phrases at number 1 on Google search.
In 2022 they have 186 key phrases in the top 3.
"Working with Salon Guru means that our website, recruitment and marketing needs are catered for under one umbrella, making it easy for us to communicate our needs and track the success of campaigns."
Every month, Zappas dedicated Salon Guru Client Manager provides Zappas owner Steve and the team with a detailed, rolling 3-month marketing plan which contains ideas to help them find new clients, retain existing clients, promote their products, offers and services and continue to achieve excellent Google ranking.
Regular checks are carried out on Zappas Google Analytics to see exactly which web pages people are visiting and to make sure the website is performing well.
STATS: Zappas have seen over 50% growth in visitors to their website, with 80% of visitors made up of New Clients.
" Salon Guru's Managing Director Phil and his fabulous team continue to develop new ways to help our business grow and we are currently planning a site rebuild that we are confident will help us to develop even further and showcase our work to a wider audience"
At Salon Guru, we know that gathering excellent client reviews is essential, as potential new clients will often look at these to make their decision when choosing a new salon.
Using Salon Guru's unique Reviews system, Social Media posting and our client emails, we have helped Zappas increase the number of 5* reviews in the past year, using numerous platforms including Google reviews.
" Growing the number of 5 star salon reviews have been invaluable for our business and new clients often comment that it is our reviews that have influenced them choosing Zappas as their new salon."
Social media is an essential part of running a salon business in the modern age, but often the salon team find that they do not have the time or the expertise to dedicate to creating engaging content for social media.
The Salon Guru Social Media team works closely with the Zappas stylists to create eye-catching, engaging and informative content for Facebook & Instagram with daily posts on both platforms. We promote the wide range of hair colour promotions, fabulous client transformations, client reviews and offers that the Zappas salons provide.
STATS: We have increased the number of followers across Facebook and Instagram for Zappas.
" Being able to trust our social media posting to the team at Salon Guru has allowed us to showcase the work our stylists do in the salons and engage with our clients across multiple platforms."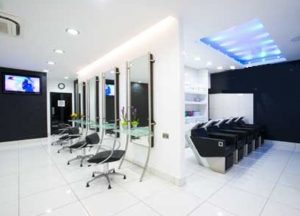 More information:
The Zappas Salons
Bean Oak Rd., Wokingham - 0118 979 0043
Peach St., Wokingham - 0118 977 6577
Twyford - 0118 932 1777
Crowthorne - 01344 780 999
Caversham - 0118 947 4144
Fleet - 01252 616 638
Head Office
0118 979 0043
the Zappas website - www.zappas.co.uk
Fancy A FREE Salon Website Audit?
Are you a hair, beauty or aesthetics salon interested in a FREE website audit?
Contact Salon Guru by emailing info@salonguru.net so we can assess whether your website is meeting your needs.