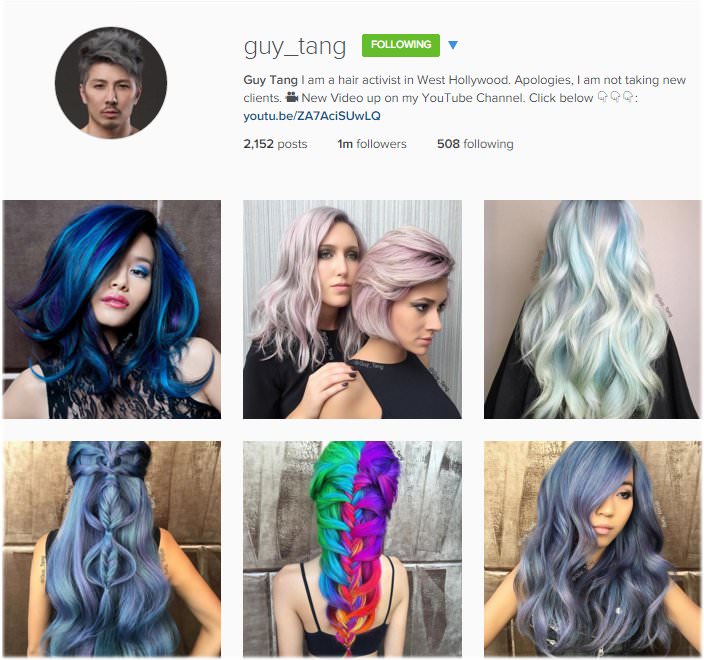 https://www.instagram.com/guy_tang/
Guy Tang is the ultimate Hollywood celebrity hairstylist that has been thrown into our news feeds since his world wide collaboration with Olaplex.
Watch out for incredible colour inspiration from the fabulous @guy_tang
https://www.instagram.com/angel_of_colour/
@angel_of_colour showcase the most beautiful hair colours from around the globe.
If you are looking to revamp your Pinterest mood boards or introduce your clients to a whole new concept of beautiful hair colour, take note of this inspirational Instagram Account.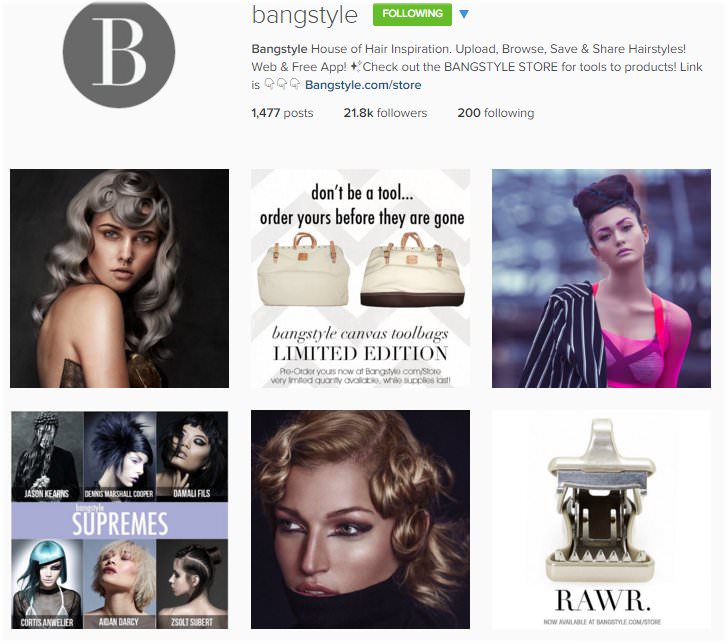 https://www.instagram.com/bangstyle/
Based in the States this House of Hair Inspiration share the most beautiful hairstyles and colours from all over the world. @Bangstyle


https://www.instagram.com/bleachlondon
2 salons in London, one training academy, a product range and an Instagram following of 239k – you have to add these super-salons to your weekly Insta-inspo. Check out Bleachlondon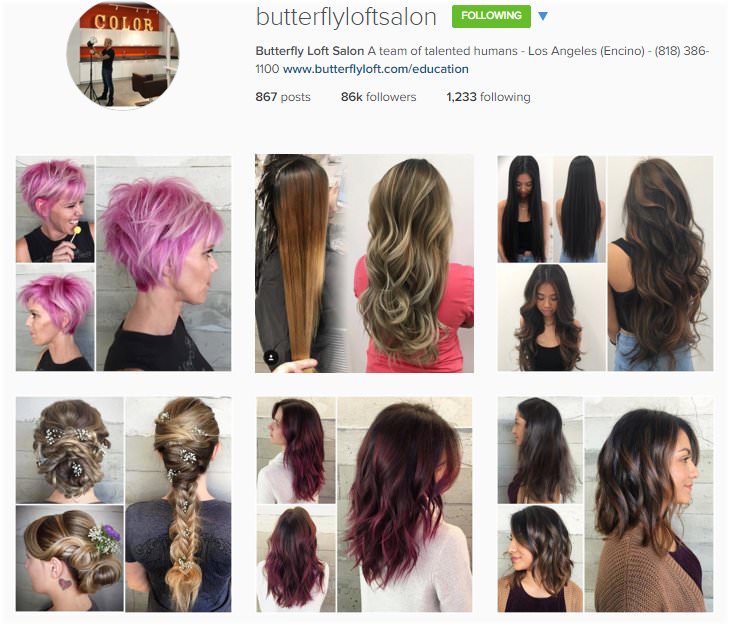 https://www.instagram.com/butterflyloftsalon/
An LA salon opened in 2010 with 85k followers…this is one to watch! Simple angle shots of their client's hair taken with a plain back-drop and then uploaded onto Instagram. This is how you do it!

https://www.instagram.com/erroldouglas1/
With a salon in the elite Belgravia quarter of London that has been accredited with International Technical Excellence and as the Ambassador of The Fellowship for British Hairdressing, Errol Douglas is widely considered to be one of the most influential hairdressers in the world.
Keep up to date with style, trends and industry events by checking in to Errol's Insta feed!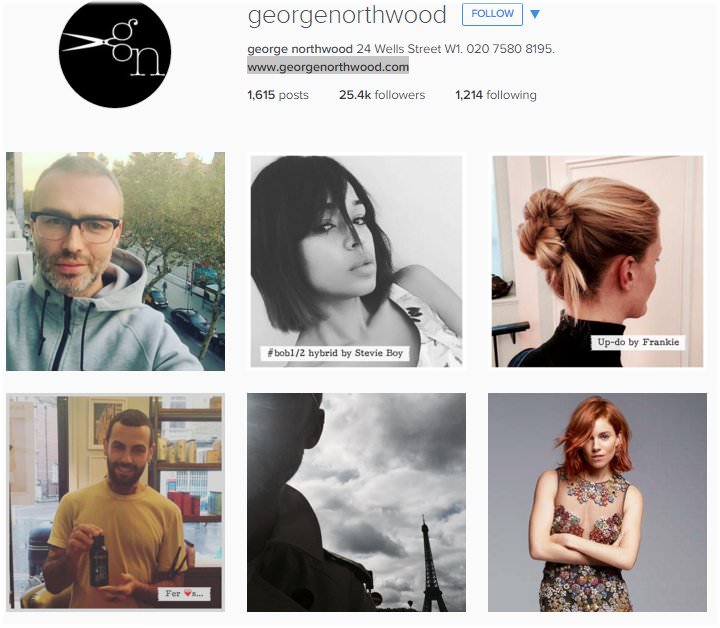 https://www.instagram.com/georgenorthwood/
When Alexa Chung describes a stylist as 'a hair magician & master of hair' and Rosie Huntington-Whiteley is a regular on the columns at George's prestigious London salon you know he will have an Instagram account you need to keep your eyes on.
Follow George Northwood #celebritystylist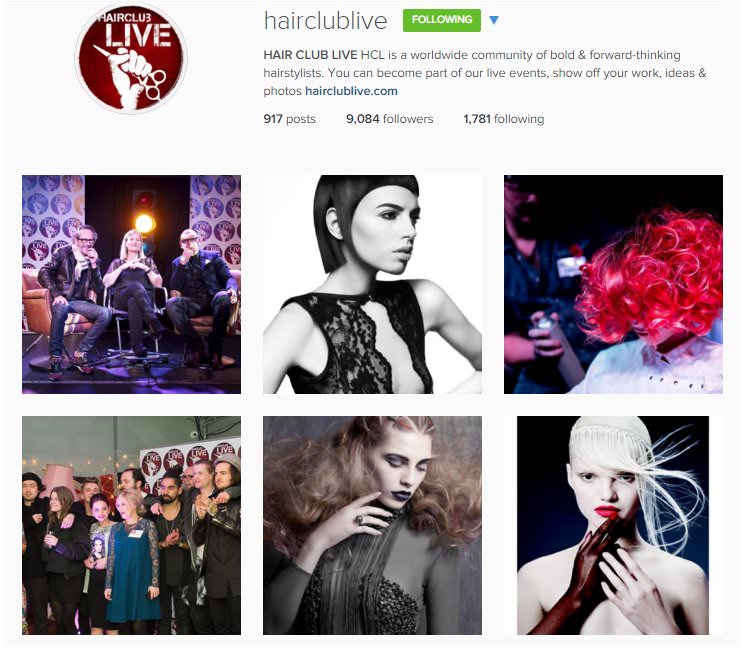 https://www.instagram.com/hairclublive
HairClubLive have attracted some of the most talented hairdressers in the country to participate in their UK Autumn Tour and have quickly built an incredibly prestigious reputation within the hairdressing community.
Whether its high profile talent like Ken Picton or up and coming shining stars like Electric's Patrick Wilson – HCL has an Instagram feed that you will keep returning to.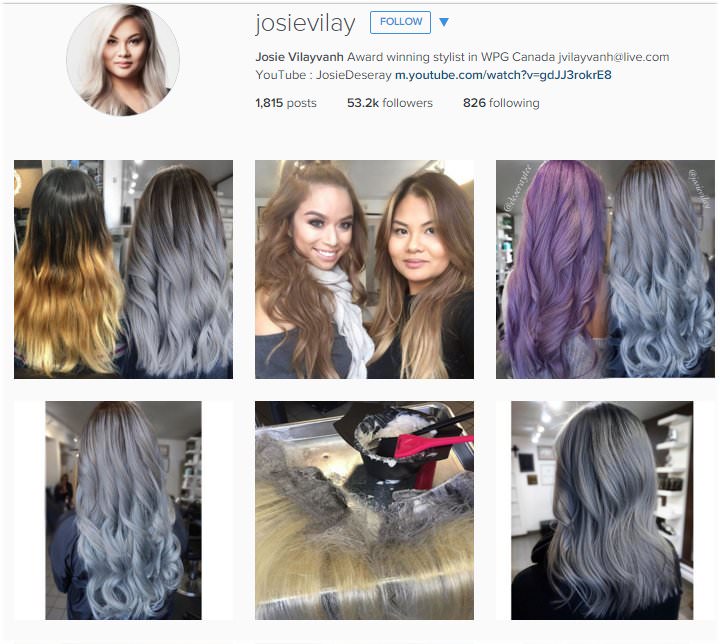 https://www.instagram.com/josievilay/
Award winning Canadian stylist Josie Vilay will offer you endless #grannychic hair porn. If 50 Shades Of Grey is your thing then you will love this feed.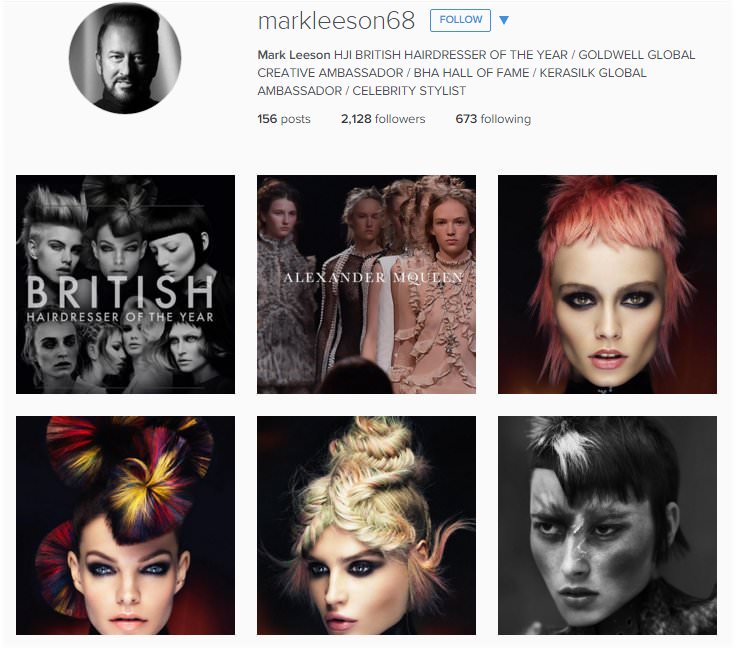 https://www.instagram.com/markleeson68
Mark Leeson is 2014 British Hairdresser Of The Year – prepare to be dazzled by his charming images! Keep watching – he's 3 times finalists in this year's British Hairdressing Awards.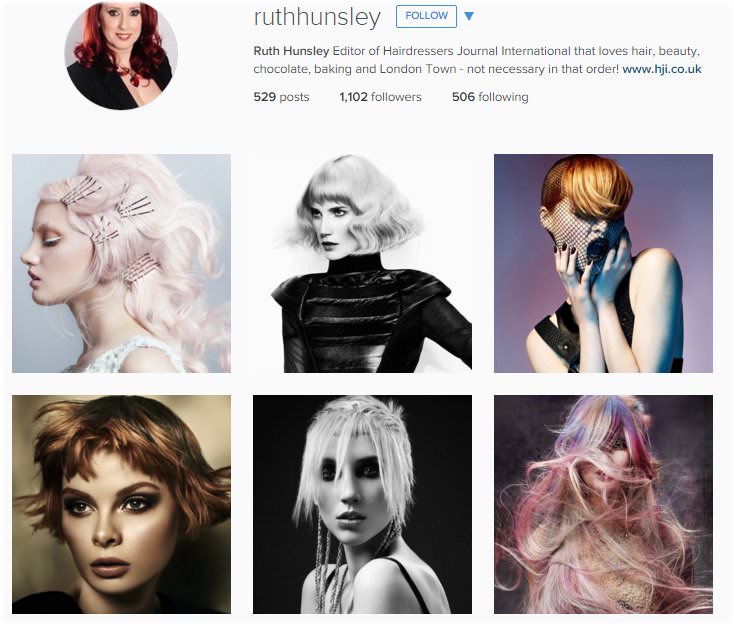 https://www.instagram.com/ruthhunsley/
As you would expect, Editor of Hairdressers Journal, Ruth Hunsley has an Instagram account worthy of your attention. The Queen of Hairdressing Images updates with her best of British. You can regularly see.high profile and up-and-coming stylists images being uploaded on-to Ruth's feed.



https://www.instagram.com/schorembarbier
As the global masters of old-school-barbering, these guys are the boys to follow.
Schorembarbier travel the world inspiring the fastest growing sector of our industry and have a huge following of 156k. If barbering hasn't been your thing… take a look at this!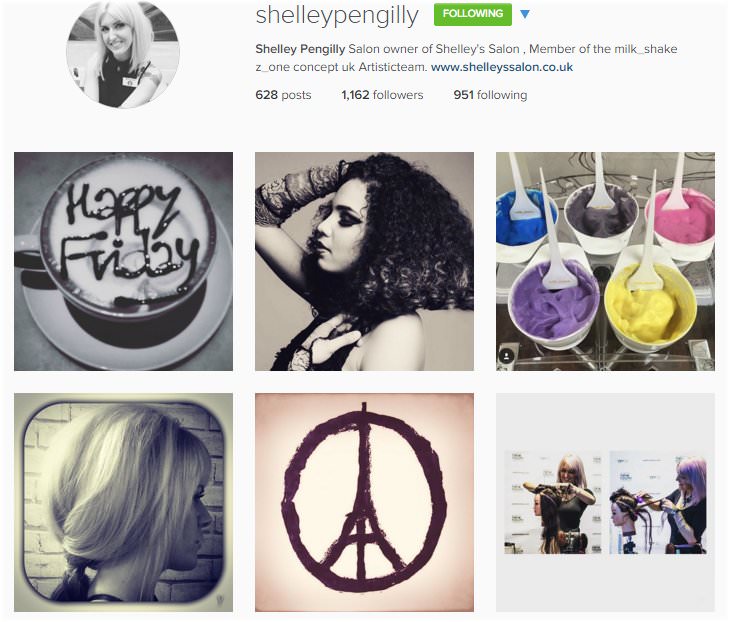 https://www.instagram.com/shelleypengilly
One to watch! Keep your ears to the grindstone…..Shelley Pengilly has become most-wanted for her hair up inspiration.and is in high demand up and down the country for in-salon hair up courses. If you love to see dreamy, ethereal hair then @shelleypengilly is the go-to-girl.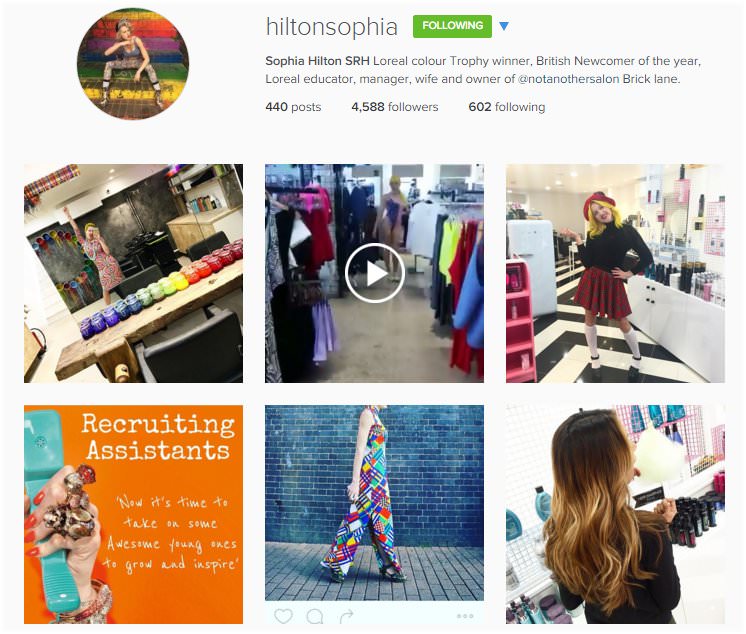 https://www.instagram.com/hiltonsophia/
Sophia Hilton is a L'oreal Colour Trophy Winner, British Newcomer of the Year, Brand Educator and owner of the very fabulous and newly established Brick Lane Salon…. @notanothersalon!
Take a peek inside the salon or have a nosey at Sophia's work ( hiltonsophia ) – you won't be disappointed!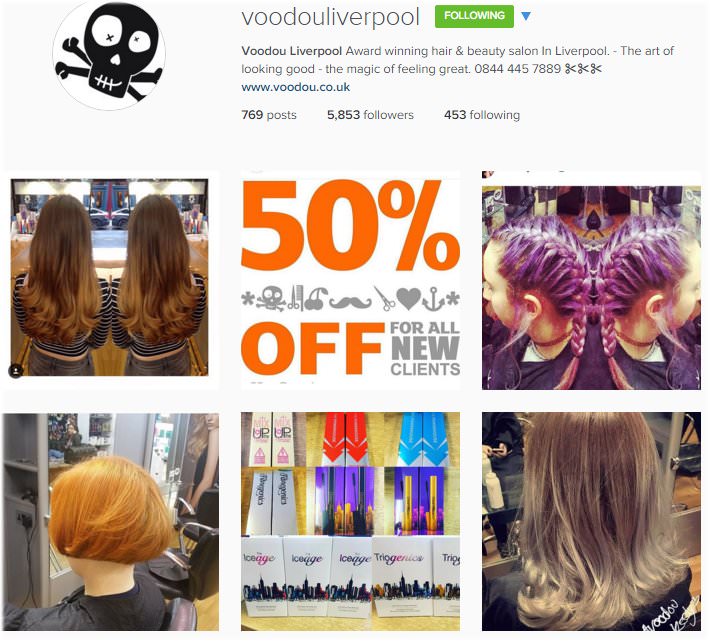 https://www.instagram.com/voodouliverpool
As twice winners of the British Hairdressing Best Website Award and winners of Creative Head's Most Wanted, this northern salon group is a superb bench-mark for your online marketing strategy.
Voodou cleverly feed their Instagram images through specific staff profile pages on their website to make the social media experience even more powerful for their clients.

---