May Salon Marketing Plan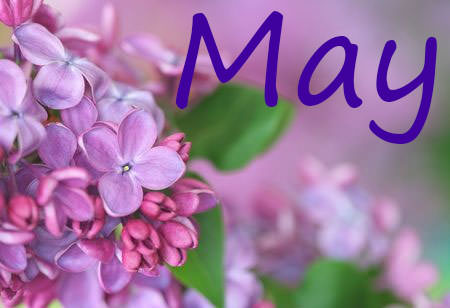 This is your May Salon Marketing Plan. Make sure you talk to your client manager about the changes you want to make to your website this month.
Our three lead stories this month will be Prom Hair & Make Up, Wedding Hair Ideas, and Getting Ready for Summer.
In the US and Australia it's Mother's Day on May 8th so think about adding a competition, promotion or offer to encourage moms and daughters into your salon. A gallery of Mother's Day images (suitable for facebook) is at the bottom of this page.

Plus the new GHD Azores is now on sale so ask your Client Manager to write an article for your website if you're stocking these.
Focus on:
Updating your offers,

Adding new images to home page,

Adding new articles to website,

Posting to facebook & twitter (with links to your website),

Sending our mass client emails via newsletters.
---
Prom Hair & Make Up
The prom season is a great opportunity to encourage teens and their parents into your salon with some special Prom Hair/Make Up Promotions and Offers. Here are some suggestions to maximise your salon income during May:
1. Create a Prom Hair Package page on your website main menu
ZIGZAG Hair Studios understand there will be some clients who want to keep their prom hair simple yet stylist so they've come up with 5 looks which youngsters can choose from for just £25 each.
2. Promote your Prom Hair Package or article on your website home page
Ask your client manager to find a gorgeous prom hairstyle image to put on your home page. It'll attract attention, is great for Search Engine Optimisation (your Google ranking) and should entice some younger clients into the salon.
3. Use social media to promote your Prom article or package
Your client manager will write a Prom Hair article and add it to your News or Trends section, making sure we mention your key services such as hair colour and hair extensions. Write a quick facebook post to promote that you're doing prom hair and link to the article on your website.
4. Let schools and colleges know about your Prom Hair & Make Up offers
Create a flyer with some gorgeous prom hair styles and your key messages (offers) and send it off to your local schools and colleges in time for their proms.
---
Wedding Hair & Make Up
If they have not already offered, ask your Client Manager to write a Wedding Hair Ideas article for your News section on website. Consider some Wedding Packages or Promotions too and remember to share the information on your social media platforms. Sixth Sense Salon have a great section for Weddings which can be further boosted with articles on wedding hair articles.
---
Get Ready For Summer
The Salon Guru team is busy working on a selection of superb articles all about summer to encourage men and women into your salon. As it's only May, let's start by focusing on getting your hair and body prepped for summer. We'll add an article to your website News or Trends section which talks about and links to the various hair and beauty services you provide. You can then promote this via facebook, twitter, etc.
Thinking of updating your hair colour offer? Let us write an article on the latest hair colour trends for Spring/Summer to give your offer a boost!
---
Make use of this gallery of images. They are the perfect size for facebook posts, adverts and email blasts. Remember to always link to a page on your website to drive traffic.
Wedding Hair gallery

Prom Hair images
Summer Prep
Mother's Day salon marketing image gallery