SEO & Google search engine rank – so important for your Salon Website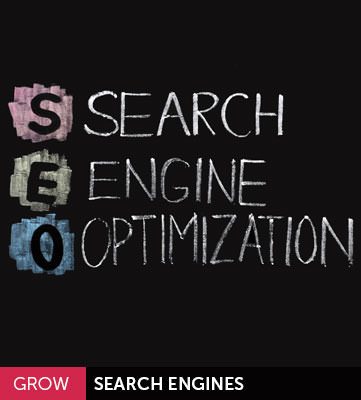 If you are not in the top 3 on search engines for all your phrases you are missing a massive opportunity to get more salon clients and income.
Google Rank is Location, Location, Location !
Google is like your salon's High Street. The better positioned your 'salon's shop window', the more business will walk through your salon door.
Google rank is key to engaging with clients when they are searching for your salon services!
1. Track your Website's Search Position
The 1st task is to identify where you rank for a range of Keywords and Phrases for your city/town/region. So make a list of the most important words and phrases for which you want to achieve a better rank. This means that as you identify and fix problems you can watch your Search Position Improve.
These will be similar to –
Hair Colour Manchester
Hair Cut Chicago
Hair extensions Sydney
Highlights Chelsea
Use the words your clients would use and identify your "catchment area"
You can manually search for each phrase and record the results in a Spread Sheet, or use software to automate the process.
---
2. Claim your Salons' Google Place
Recent changes to Google have positioned Google Places above the normal search results. So take 10 minutes to add/claim your Salons' Place to ensure your are on Page 1 of Google.
---
3. Identify any issues/problems with your Hair or Beauty Salon Website
This simple tool quickly identifies and reports on the things that are preventing your website getting a higher rank on Google. Just enter your website address and in a few seconds you get a list of the items that need fixing and improving.
We have produced many Audits of Salon Websites, and these are the most common mistakes & omissions that effect Search Engine (SEO)-
---
3a. Website Page Headings
The Heading tags tells Google what the page is about. So on the Home Page the main (H1) tag could be "Hair & Beauty Salon, Chelsea, London". It should be short and only contain the most important keywords for the Home Page. You must only ever have one H1 tag on each Salon page and never leave it blank.
The sub-headings (H2) can then be more descriptive and include nearby locations e.g. "Hair Colour, Hair Cuts, Waxing, Earls Court, Mayfair". Again, no superfluous words and only generic descriptions of your main services. You can and should have multiple H2s on each page
On internal pages (colour page, cutting page etc.) the H1 could be "Hair Colour Salon, Chelsea" – more specific to the page but always repeating the most important keywords.
The H2 (and H3 and H4 if you need them) are more detailed descriptions of sub-services e.g. "highlights, lowlights, colour correction"
3b Meta Tag/Description
Although this description is not as important as it used to be for your position in the search results, it is often what is shown to searchers as the description for your Salon website. So make it short (less than 70 words – 350 characters) and very descriptive of what you provide, where you are and why clients should visit your website.
E.g. On the Home Page – Award-winning Hair Salon in Mayfair, London. Specialists in Hair Colour and precision cutting. Visit our website for weekly offers, great style advice and the latest hair trends.
Each Page should have a variation of the Meta Description that "sells" the services of that page – e.g. Beauty, Barbering, Hair Extensions.
A well written and optimised page on Hair Colour will be the "landing page" i.e. where a client arrives 1st when they search for Hair Colour or Highlights etc. So by careful use of Tags and Headings many of your Salon's Web Pages can be highly ranked on Google.
3c Pages and Menus
If you do not have separate pages for all you key services e.g. Hair Colour, Beauty, Hair extensions – then you cannot have well designed and optimised pages that are targeted at search phrases.
So create these main pages and have a menu link to each one.
This is a quick introduction to some of the most common mistakes of SEO for Hair & Beauty Salons.

Although it is good to be informed, it is even better to get an expert to fix these issues for you! Email us at info@salonguru.net for an immediate solution for your Salon's SEO and search rank.
It is fascinating/worrying if you use the tool at the top of this page to analyse the website of your web designer. They often have exactly the same basic errors, and suggests they are not skilled in Search Engine Optimisation for Salons.