Back-links for Salon websites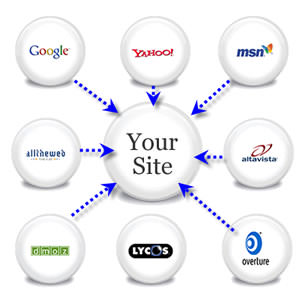 What are back-links and why does your salon website need them?
The Wikipedia definition –

Backlinks are incoming links to a website or web page. In basic link terminology, a backlink is any link received by a web page from another web page. Backlinks are also known as incoming links, inbound links, inlinks, and inward links.
When Google is deciding how to rate your webpage i.e. whether you are number 1 or 101 in the Search Results Page (SERP) for Salons in your area, it takes into account many factors.
But, back-links are one of the most important to give your Salon a high SERP position.
Why does Google like back-links?
Links to a page on your website can be from a website, a Facebook post, Twitter tweet or any other internet "place" – and each one is seen by Google as a vote of popularity or confidence.
So a page that has thousands of people talking about it and linking to it is judged "worthy" of a higher rank.
Not all back-links are equal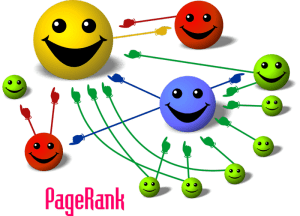 A single mention and link on a very "influential" page is worth hundreds of links from tweets, facebook posts or websites with little "rank".
The "page rank" (PR) is one way to identify how influential a website is – so you can see who to target to get back-links
The most influential sites in the world have Home pages ranked 9-10 and are usually governments or corporations like Google and Yahoo. So we need to find sites that may allow a back-link that has some PR.
Google also gives added "points" for sites that link to you that are salon related – so they are our starting point.
Some Salon website examples with good PR (click any link to visit the site)
You will also be able to find local sites that can accept links e.g. a Chamber of Commerce, Business Listings etc.
So – no back-link to your Salon Website is bad – but some are FAR better than others.
To get started create a membership profile on each of the above and add links back to your website.
What is Anchor Text and why is it important for SEO?
If your link is like this Gore Salon it is telling Google that the words that are most relevant to the link are "Salon" and "Gore" – because the link is "anchored" to those words.
So do not use your Salon name as your link text
Far better would be Hair Color Salon, Southern Carolina because it has our Salon keywords in the anchor.
And Google loves variety in the links it finds so vary your links to your salon site like this – Hair Salon, Best Hair Salon, Color Salon, Hair Color Salon