Selling More Late Deals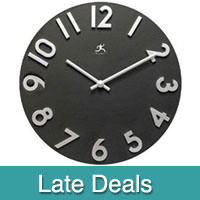 The Golden Rules of how to sell more Salon Late Deals
After helping over 100 salons promote their late deals over many years, we know that those who do very well follow some basic rules.
Here are our top tips on how to sell more Salon Late Deals.
Click on each section heading to see the fill information...
Post EVERY week on the SAME day.
Offer bread & butter services - plus some specials.
Don't over discount.
Be creative with which pages show deals.
Utilise our amazing Late Deals 'Add-on' feature.
Use deals to replace across-the-board discounts.
Promote, promote, promote!