More Salon Income using Offers and Promotions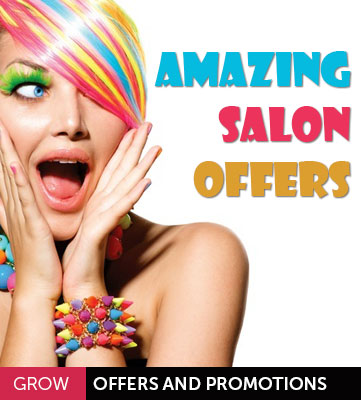 Salon Discount Coupon services are undoubtedly a massive success for companies like Wahanda and Groupon.
But do they work for you, the salon owner?

Listed below are the potential advantages & disadvantages of coupon and discount websites for salons.
We also provide suggestions and examples of the best way to offer Salon Discounts to attract new clients.
Groupon & Wahanda for salons - the Advantages
Groupon & Wahanda are enormously popular
Groupon vouchers can be sold in massive numbers
Groupon & Wahanda for salons - the Disadvantages
The minimum discount may be as high as 50% on Groupon
The money received has to be shared with Goupon & Wahanda leaving you with as little as 25% of the value
Too many vouchers can be sold putting your salon under terrible financial pressure
A better way to use Discount Vouchers to attract new salon clients
With a salon Guru website you can create and mange your own salon Discount Voucher and it gives you total control of the number sold and the discount given. You can also end the offer at any time or vary it to work better for your salon.
Examples of using Discount Vouchers to attract new salon clients.
A chain of 4 salons in Liverpool in the UK offered a salon discount voucher to target Students in their area. Almost 1,500 vouchers were downloaded in 2 months.
A salon in Northampton in the UK offered a 50% discount voucher for new clients. in less than 3 months the voucher was downloaded 318 times by new clients.
Running your own New Client coupon or voucher scheme is by far the best option.
But, if you want to use a service like Groupon or Wahanda, then our advice is to carry out lots of research into salons in your area that have used the service - what works for a Restaurant or Hotel may not work for your salon.
Creating a Groupon Deal is very straightforward - enter your information using the 1st link below and a Groupon Sales Person will contact you.