Guru Guide 1 – getting started
This is the 1st of 4 guides on creating, managing and promoting your Salon Facebook page.
Some of you may have progressed past this introductory guide and can jump to the next guide that cover more advanced topics.
To get regular updates and insider tips, make sure you first "like" the Salon Guru Facebook page and return to this website regularly for the latest news and ideas in Salon Internet Marketing.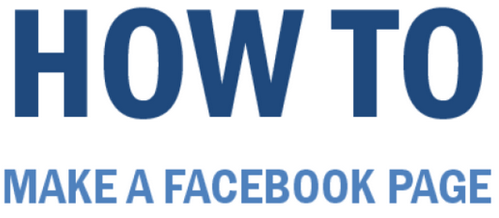 Create a personal profile
Before you can create a page for your salon you need a Personal Profile/Page on Facebook.
If you are unsure of the difference between Pages and Profiles, this is Facebook's definition-
Facebook Page: Pages are for organizations, public figures, businesses, and brands to connect with people in an official, public manner.
A Facebook profile is intended to represent an individual person to connect with their friends and share information about their interests.
Go to this page and sign-up as yourself – NOT your salon.
Now you have a Personal Account or Profile you can create a Facebook Page for your Salon.
You automatically become the 1st administrator of the page we are going to create.
Facebook Definition -
Administrator: A page administrator, or admin, controls the content and settings of a group and must administer the page via a personal profile.
---
Create your Salon Page
go to this page and choose "Local Business or Place"
the next question is Category – and "Spas/Beauty/Personal care" seems the best choice
in Business or Place – add your Salon name
then add Street Address, City, County, Postal Code and Phone
agree to the terms and click "Get Started"
---
Add an image as your logo
You add your salon logo by hovering over the big ? top left and clicking "Change Picture"
Facebook recently changed the size of this to 180 pixels wide by 540 pixels high. This image ideally has your logo at the top with some important salon info below like –
Phone number
Address
Website address
A strap-line or short message
When on the Edit Picture page you can also use the "Edit thumbnail" link under the image to choose the part of the image that will appear against each post on your wall.
---
Add your salon information
Be the 1st person to "Like" your page with the button at the top
Do not follow the 4 steps to promote your page yet – we are far from ready to show people a blank page
Use the "Edit Info" and you will have a page of Basic Information to complete – fill out what is relevant
Down the left you will see other links – Your Settings, Manage Permissions etc
Browse them and see what they contain, but for now I suggest leaving them as they are set
---
That is the end of Part 1 – creating your Salon Facebook page.
Part 2 shows you how to start getting fans and adding good content
For more detailed information follow these excellent links