A Salon Guru Case Study: elements Hair, Beauty & Lifestyle Salon In Oxted, Surrey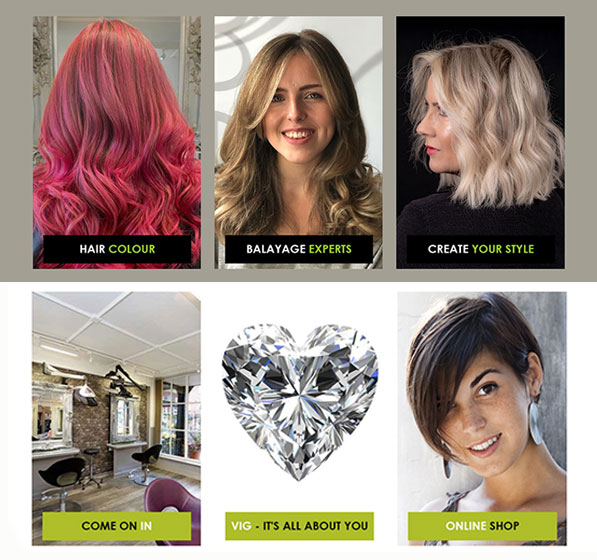 Established by Barbara K in 1982 elements Hair, Beauty & Lifestyle salon in Oxted has gone from strength to strength and was named the South East's Small Employer of the Year in 2010 for improving its links to the community and focusing on excellence within the workplace.
Barbara's award-winning Oxted salon put customer service at the forefront of everything they do and see each customer as unique. Salon Guru, alongside Barbara and her team, have developed an online client profile portal that is available through their website. By registering, clients are able to easily create a personal profile full of their own inspiring hair galleries and style preferences. Better yet, you can easily book appointments online and get 20% off all retail products bought in the salon.
Barbara has been with Salon Guru since 2013 and has seen the positive effect Salon Guru's experience of SEO work has had on her Google ranking. She is currently in the number 1 position for a number of keywords & phrases in Oxted, Surrey including, best salon in Oxted, top salon Oxted, good salon Oxted and balayage hair colour Oxted. Barbara has always been pleased to see lots of regular new entries on her quarterly google rank report with many existing phrases having moved up the ranks.
Despite the turbulent year due to covid restrictions, Barbara's website visitors were up 2% with almost 40k page views in the past 12 months.
We asked Barbara about the impact working with Salon Guru has had on her business, she comments:
I'd like to share why did we choose to work with Phil and the team at Salon Guru.

Several years ago, now, we finally realised after having wasted many hours and too much money to admit to, that our website was not actually helping our business grow. Worse than that it was like the proverbial bottomless money pit!

With that in mind, I googled 'Salon Website expert' and there at number one was Salon Guru! Common sense I know, after all it is how clients find us, however I'm sure that many of us can relate to the classic 'I've got a friend who can do your website for you'- a fast route to wasted time and money!

Our journey with Salon Guru could not be further apart from all those experiences, they understand exactly what you want, and know what you need to be able to have that result!

When you look at which salons they work with, you immediately feel reassured that you're making the right choice.
We asked Barbara what she feels makes Salon Guru the number one experts in salon websites, she says;
Phil's team map the journey meticulously, planning how you get the best return on your investment, making everything fit with your business plan and end goals.

Their expert team, (We particularly love Stef and Sarah) don't allow us to trip ourselves up, they get that as salon owners, we're a quirky bunch, so they automatically have, inspiring newsletters and blog ideas ready for us to tweak to our personal needs.

We wouldn't choose to work with anyone who is not an expert in any other key area of our business, and our website and digital strategy are absolutely key to our success. The proof has of course been clear to see with consistently fantastic google rank and analytical reports.