Standard Salon Wifi – level 2
Our most popular Salon free Wifi package.
You get Level 1 plus…..
---
We create a branded welcome page like this that has linked "adverts" for key offers, products etc. You chose 4 or 6 products, offers, services or news items and we create an image/advert that sits in a page we host that has your branding and logo. Each of these is linked to a page on your website or your facebook/twitter accounts.
This means that when clients log in they arrive at a page that SELLS your salon, services and products – not just your Home page.
---
You also get access to an Admin Dashboard on Social Salon with detailed reports of usage and you can export client data. Salon owners can log into Social Salon at any time to change key settings or access their reports and data.
Reports show new registrations and also each WiFi login. You can see detailed activity and totals over a time period you choose – and for all your salons or choose just 1.
---
Every time someone uses your WiFi they post to their friends via facebook, Google and twitter. This means MASSIVE viral marketing as your clients communicate every minute of the day with all their friends and family. Level 2 allows you to change what is posted/tweeted very easily at any time. You can change at anytime the image, title, text and linked webpage.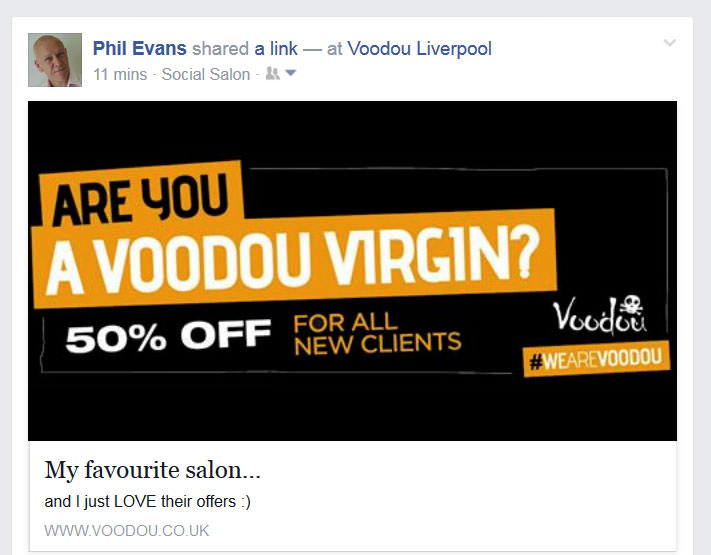 Giving your clients free WiFi is a great service – but getting them to post on facebook and tweet is the REAL power of Social Salon. With absolutely no work you create a constant chatter on Social media and can attract lots of new clients.
---