FREE Salon Wifi – what is it?
FREE Salon Wifi - what is it?
The Wifi system from Salon Guru that allows you to "socially connect" with your clients.
Clients visit your salon every day, but are they truly connecting with you? Are they leaving reviews, recommending friends, making comments, uploading selfies?
Social Salon automates the process of getting clients to CONNECT with your salon using FREE Wifi. It is revolutionary and will change the way you communicate with your clients.
In-salon free Wifi
Allows your clients in-salon to use your free WiFi-
But only IF they sign-in using their Social IDs e.g facebook, Twittter and Google+.
Your client gets free WiFi.
Your salon gets Likes, Tweets, comments, selfies, viral coverage....and a lot more.
How the free salon WiFi works...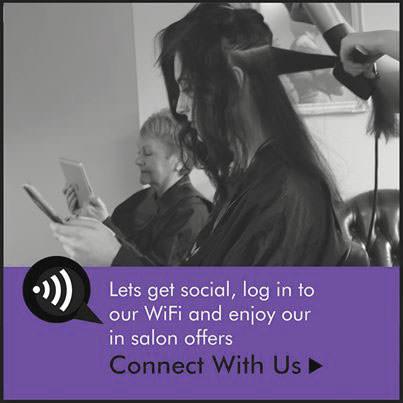 A pre-configured router from Salon Guru will allow free WiFi access

Clients sign-in using their social networks on a simple "sign-in splash screen"

Data is captured – name, email, birthday, gender etc.

A customisable "I just checked-in" message can be posted to their social network – with title, message, link and image

A "welcome" screen is shown – a bespoke page from your website just for in-salon client

Client Profiles info can be updated and added to

They will be encouraged to leave Reviews