Social Salon Router Install
Thank you for for ordering your new Social Salon Router. When your new package arrives, the contents of the box should look like this:
1) First connect the 3 antenna to the 3 screw terminals.





2) Insert the power cable and grey network cable.



3) Connect the other end of the grey network cable to your existing broadband router or network switch. This could be labelled 'LAN' or 'Ethernet' and is usually yellow.
Example routers –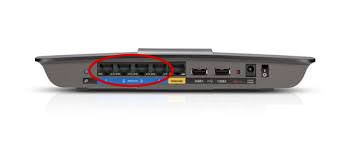 If you do not have a spare LAN port you will need to buy a LAN switch/splitter. Any decent PC shop has them for about £10/$15
4) Plug in the power and switch on if the power button is not already depressed and thats it!
Once switched on, the WiFi will appear as Social Salon when someone uses the mobile/tablet settings to look for networks.
Please note that Social Salon asks for login permission and then posts on behalf of the user when they use a browser. It cannot prevent them using apps like facebook on their phones on the WiFi.
5) Control of your Salon Wifi is through your login to YourSalon.co – the same place you manage Salon Reviews and Late Deals.
In the Wifi section you can –
See the stats on Wifi usage.
Download the names & emails of all users.
Change the image, title and text that is posted to facebook, twitter & google.
Change the link to your website that is posted as above.
When you 1st log into Yoursalon.co the dashboard shows the logins last month – plus the stats for Reviews and Deals.
Follow this link to read "How to make best use of your FREE Salon Wifi"