Salon Wifi – Details
This is our quick and easy system to install

free salon WiFi.
---
A high-quality router is delivered to your Salon with the software installed, 10 laminated WiFi Mirror stickers and a 5 minute Install Guide.

the requirements before ordering.
---
Your new Social Salon WiFi is now ready for clients to sign-in using facebook, Google and twitter. We also offer a manual sign in using a name, email and password. Each one of these options can be turned on or off in your settings.
---
When they sign-in and give permission, the system posts to facebook, or checks in on Google or tweets a message. You decide the message, images and links to use in the social messages.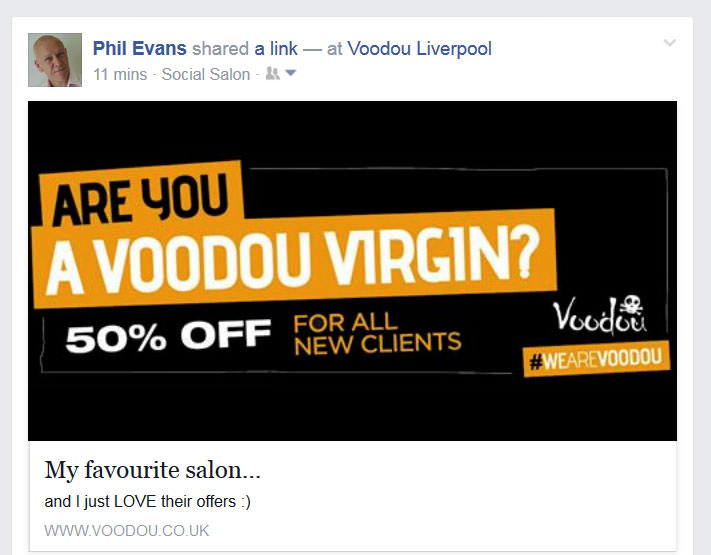 In the example above you can choose the image, the title, the text and the web page it links to. You can edit this information at any time.
---
Once logged-in the client is taken to your website Home page.
---
You also get a free listing on our website – YourSalon.co
---