Fangates for a salon facebook page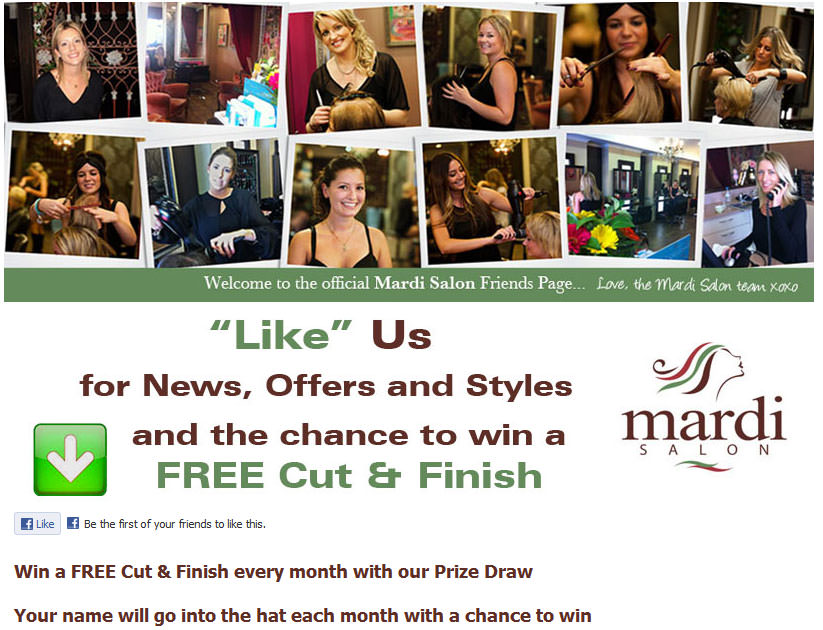 When people visit your Salon's facebook page it is important that they become a "fan" so your salon's marketing messages reach them in the future via their facebook newsfeed.
The best way to do this is using a "fangate" i.e. a special tab that asks them to like your page before they continue.
Once they have liked your Salon's facebook page you can enter them into a prize draw, reveal hidden content or send them to your main facebook page.
Some examples of good Salon fangate tabs –