Facebook Place – put your Salon on the map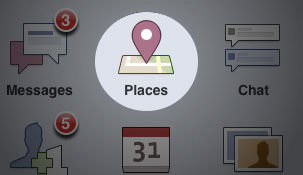 Facebook Places are becoming increasingly important for Salons as more clients use their mobile phone to connect with their Friends whilst out-and-about.
Having a Place allows your Salon to not only have a Page on Facebook but to also tie that to a physical location – and we do not mean just a postal address.
All the newer mobile phones have an inbuilt Geolocation ability – which means it knows where you are in the world to an accuracy of a few metres – and if it knows where you are, it can also show you Places of interest that are close by.
The final step is then allowing you to "check-in" at that Place and tell all your Facebook Friends "I am here and I am doing this".
For a Salon on Facebook this means when you have your Place created and claimed you can encourage check-ins with a "Deal" or offer.
Imagine all your clients checking-in to your salon and this kind of message automatically appearing on their friends walls –
"Susan is at Trends Salon getting a new colour and a 10% Discount" – and it includes a click-able link to your Salon Facebook Page.
The average Facebook users has 130 Friends (and some have over 1,000) – so the opportunity to spread a viral message to thousands of new potential clients is incredible.
Creating and claiming your Salon's Facebook Place –
The steps required to create, claim, verify and use your Place are covered in great detail on these links
But, before you create your Place – is your Salon Facebook Page set-up correctly? Get our free guides "how to use Facebook for a Salon"
If you need help with Facebook for your Salon – our Salon Mentoring will teach you "all you need to know " and provide 1-on-1 support.