Salon Marketing Academy
Salon Marketing Academy
Expert advice on Social Media & Marketing for salons
FREE expert advice on getting more clients from your salon's online marketing
Struggling with your salon's Facebook & Instagram
?
Do you know how to turn fans into clients & money?
Are you wasting money boosting posts?
Do you know how to create low-cost adverts that produce a LOT of income?
Need help from marketing experts and the best salons
?

what is the Academy?
A group run for the benefit of Salon owners by marketing experts.
A place for help, learning, examples, latest news and lively chat.
The best place salons can learn how to make marketing work for them.
what does it provide?
An online forum for discussions, documents, examples and answers.
Videos, downloads and courses to give you the skills you need.
A private facebook group for chat and ideas between salons and experts.
More money and clients tomorrow - if you start today!
what you will learn in the Salon Marketing Academy
Social Media Content
What to post.
When to post.
How to get engagement.
Tricks to get "seen".
Examples of the best.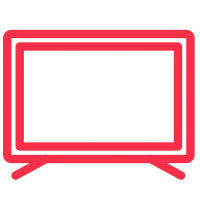 Images & Videos
How to create the perfect images & videos for Social Media.
* Lighting
* Cameras & phones
* Backdrops
* Image/video sizes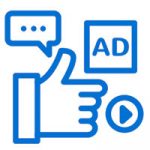 Advertising
Facebook or Instagram for adverts?
Get the lowest cost per click.
What's the best new clients offers?
How much should I spend?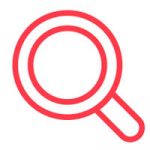 Audiences & Targeting
How to add people to Audiences that you can target with adverts.
How to target by interest.
How to entice new staff.
It is FREE
The private facebook group is FREE to join and use.

You get exclusive access to -
*the private facebook group
*the online forum
*the online learning resources
Register your interest
You will get an email with all the information you need to sign-up.

what Academy members say...
Salon Guru are the award winning specialists in online marketing for our industry so they seemed a natural choice. Now the site is fully optimised to showcase us to more potential clients
Karine Jackson Hair & Beauty
Karine Jackson
We love everything Salon Guru do. Our business has benefited greatly from having them on board. Happy to sing their praises all day long.
Sparx
Penny Kimpton-Brown
A great business choice to be in the Salon Guru family ! We have a website and use the late deals and the wi-fi. The whole package is an awesome tool for your business.
Elements Oxted
Barbara Khattri
We use Salon Guru for our website and marketing and highly recommend Phil and his team. We use all the services they offer and last minutes and google ads has been a huge success for us.
Voodou Salons
Christine Valiant
Great service you won't be disappointed the Salon Guru team always go above and beyond.
Just do it, so worth it. They will push you where you're not aware you need to go.
Shine Salons
Carla Octigan