These guys will blow your mind and take your Salon to the next level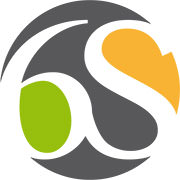 We launched in September 2014, as a brand new website, no customers and still building a salon which we weren't sure was ever going to open…
Salon Guru worked tirelessly with us to increase website traffic by their SEO wizardry making our website Number 1 on most search terms within 6 months. We went from 0 website hits a month to now nearly 5,500 hits a month using a combination of google search teams and Facebook content, most of which they have inspired us to create.
If you want to be the best, you need to work with the best, these guys will blow your mind and take you to the next level..
Thank you Salon Guru.
Dean Robertson
Sixth Sense Salon, Sutton Coldfield