Sixth Sense Salon, Sutton Coldfield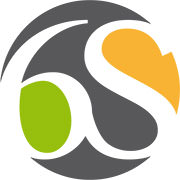 Read the remarkable story of the 1st year at this newly-opened salon.
Starting with NO website and NO facebook page, they are a shining example of just how much can be achieved when a committed salon team is supported by salon website and marketing experts.
Their numbers are truly incredible – and their salon success story is inspirational.
The Salon Success Numbers
Web traffic:
We launched the new website (none had existed before) on 6th September 2014. Visitors  in that 1st month were 897 and in October 1,614.
1 year later, their average web visitors are 4,500 a month – an increase of almost 200%
Website Promotions:
Sixth Sense are a great example of how to use our Salon Late Deals tool to fill empty appointments at the last minute.
Over the last 11 months they have sold 132 deals valued over £4,000.
Their best month was August 2015 with 33 Deals sold for £925.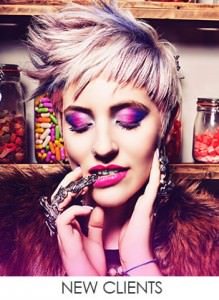 Their website has featured a New Client Offer for the last year and we have varied the terms and the discount.
Over the last year 461 New Client Vouchers were requested on the website and the clients name and email captured for future marketing.
In one month alone (July 2015) 84 New Client Vouchers were downloaded.
Salon Success in their own words…..
written by Dean Robertson – Sixth Sense Salon, Sutton Coldfield
Sixth Sense Salon was a brand new venture for myself and my partner who has worked within the hairdressing industry for over 16 years but never opened his own salon or managed his online presence. We did a lot of research into websites, locally and nationally testing their compatibility with mobiles, visual appearance and usability for the every type of customer; we found most were clunky, slow, lacked current information and used standard / boring imagery. We were kind of lost as we didn't have thousands of pounds to spend, we're both not good with words and we didn't have a clue how even start building a website, all we knew was that it needed to be fabulous. After a couple of weeks of research we came across a Salon Guru website, it was visually fantastic with great imagery and had one of the best mobile displays that I had seen. We knew within minutes of navigating on this site that we wanted these guys to build ours.
The process was really simple, we emailed Phil and we arrange a telephone conversation to happen within day; we had good 90 minute conversation discussing our plans, that we were a start-up salon and Phil just oozes enthusiasm about our ideas / plans, we knew we were about the make one of the best decisions we've made as a business.
Next step, Salon Guru provide you with a website schedule which they fully support you to complete; they have a fantastic team of content writers who work hand in hand with your ideas and turn them in reality, no job is to big or too small, attention to details evident in everything they do and they do it incredibly.
The website will literally start being built before your very eyes and with an agreed time frame, it's done and ready to go live… We launched our is September 2014, as a brand new website, no customers and still building a salon which we weren't sure was ever going to open…
However, against the odds we launched the salon in October 2014, again very few customers and no social media following… Phil and the team worked tirelessly with us to turn this around, increase website traffic by their SEO wizardry making our website Number 1 on most search terms within 6 months. We went from 0 website hits a month to now nearly 5,500 hits a month using a combination of google search teams and Facebook content, most of which they have inspired us to create.
We also use ALL the tools they provide including Late deals which generated its record high last month of over £1,000. Client wise, we've wiped up in our local area, our stylists are booked up weeks in advance with only the quiet times available, of which are filled up with late deals. As for Facebook, we now have the 2nd biggest following in the local area after 12 months with just over 2,000 genuine likes; most of our main competitors have a quarter of that and have been going for years.
I will admit, it's took a lot of hard work at our end to achieve these numbers; however having the support of the guys from Salon Guru to help us exceed our goals was second to none… If you want to be the best, you need to work with the best, these guys will blow your mind and take you to the next level.. Thank you Salon Guru.
Click the image to visit the Sixth Salon Salon website created by Salon Guru

---