Salon Discount Coupons – an article for an International Salon Magazine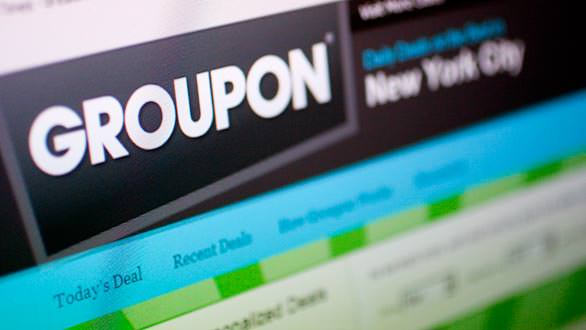 This is an article we wrote for an International Salon Magazine about Coupons and Vouchers for Hair & Beauty Salons.
Discount Coupons for Salons – a marketing dream or a Salon nightmare?
No salon can have failed to notice the "buzz" around online coupons & deals over the last 12 months; they are loved by some and hated by others. So what is the truth behind the hype and how do you make an informed decision about their suitability for your Salon?
Two of the most popular examples of the "coupon craze" are Groupon and Living Social and they each have their own business model with potential strengths and weaknesses for any salon owner.
Without doubt, the enormous strength of Coupons is their ability to attract new clients, with some salons reporting hundreds or even thousands of new clients in a few weeks. So if your Salon is quiet, this influx of many new customers can seem a very attractive option - and with no cost.
But, the principal behind sites like Groupon and Living Social is a contract with your Salon to offer a service to their clients at a big discount – normally a minimum of 50%, and you then share the remaining income. So your income from these deals is likely to be 12.5% of the normal value.
So by offering a 75% discount you can attract lots of clients – but surely that is a lesson we all learned within the 1st few months of owning a salon. The reasoning given by some salons that judge their coupon campaign a success, is the potential of return visits by these new clients who will then pay full price. But, you have to ask whether a client paying 12.5% will happily pay 100% next time?
Another problem for many salons has been the run-away success of the Coupon campaign, with every appointment filled for the next three months at the heavily discounted rate.
As with any "too good to be true" offer, the devil is often in the detail. So if you decide to take a long hard look at a Coupon Deal, there are the most important factors to consider –
What is income for your Salon after discounts?
Can you restrict the number of Coupons issued?
Can you run the campaign for a short period with a Coupon cut-off date?
Can you decline to accept a Coupon if you are busy?
Can you limit the days, services, staff seniority?
For a quick insight into the experiences of salons using Coupons a Google search can be an eye-opener -
"Coupons will get you very busy very fast, but it's important to remember that you could do that yourself by giving stuff away"
"There's a lot of hype and it can create "awareness" for sure, but it doesn't always generate a positive cash result in your bank account."
"Do you really want those type of clients who only come to you for a cheap service and who don't appreciate your experience and expertise? Who most likely will not come back once the "deal" is over"
Coupons could be a massive boost in the arm for a salon struggling to find new clients, but they could also be a financial disaster if not managed properly.
But, there are alternatives for any salon that wants to offer promotional discounts, coupons and special offers – do it yourself.
This can be as simple as a poster or leaflet with a time-limited "deal" where you have complete control over the discount value, services offered and terms and conditions.
But if you want a more ambitious promotion, that can offer a take-up rate comparable to Coupon deals but without the potential financial penalties, then plan a comprehensive Internet campaign for your own "deal".
If you have a Facebook page with hundreds of Fans it is relatively easy to create a download coupon that clients print and use in-salon.
Facebook adverts targeted at your town/city are very cost effective and can link to your Fan page or website
Add a coupon to your website and promote it on the Home Page.
Google Adverts can be targeted on search phrases – so anyone searching in your city for "hair color" can be shown an advert with a link to your Facebook or website Coupon.
Email all your clients with your latest offers with print-off coupons.
Taking complete control of your Coupon campaign rather than out-sourcing it to a "deals website" is more time consuming and involved, but you control the financial risk, the deal that is offered, the numbers available and the cut-off period.
Discounts and Coupons are a valid and sometimes invaluable tool in a salon's marketing tool-kit, but plan carefully, research the experiences of others and take the time to make the right choice.
This is a personal perspective on Coupons by Phil Evans of Salon Guru. More information and guidance on Facebook, Salon Websites and Internet Marketing can be found on www.SalonGuru.net