Salon Guru Asks – How Are Salons Coping During Lockdown?
As the industry looks tentatively towards a potential July re-opening - we asked salons, barbershops and spas across the UK about how they're adapting and navigating their businesses during lockdown...
Carla - Shine Hair, Heath & Beauty Salons in North London
"As a salon owner with a team of 90, lockdown has been consumed by research and communication. Creating regular updates for our website, client newsletters and individual teams has felt essential, setting the right tone and helping people to start to imagine the new normal has been our focus.

"A desire to stay slightly ahead of the curve while negotiating with landlords, banks, Insurance claims, HMRC, grant applications, furlough understanding and every supplier from toilet paper to gas and electricity was overwhelming to begin with. Now we are slightly paused, planning but also waiting to see absolute guidelines which I doubt will come. We are having regular zoom meetings with our teams to check in on their mental health and to see how they are feeling about coming back to work. This also allows us to plant the seeds of change so that they can get their heads around the changes that will be put in place.

"We have been fairly quiet on social media with a desire not to bombard people in this extremely unique time. We opened a priority booking voucher list on the 1st of May, thinking we would be opening early June and have sold over £20k to date. This was a massive show of confidence in us as a company and was a delight to see the client's names dropping into my inbox literally minute by minute on the day we announced it via our newsletter.

"The many on-line salon owner groups have provided us with information, comfort and support and in the early days were absolutely essential. It is amazing to see the sector coming together, I am sure we will be stronger because of this.

"Being in London, we are happy with the 4th of July opening date and only if the data shows it is safe. This virus is a serious threat to our industry. Viral Load is of great concern to us, we will be face to face with clients for up to 3 hours at a time. Mask or no mask, that is a significant time to be in contact with a potentially contagious person.

We are opening both of our shops for 4 hours a day twice a week for retail sales, having cried repeatedly for two weeks upon closing our doors, yesterday I shed a wee tear of joy seeing just one team member at our door."
Jackie & Perry - Owners of Hair by Elements and The Skin Clinic at Urban Spa Beauty in Bishop's Stortford
"Lockdown has given us the opportunity to reflect on where we are and where we are going. We wrote out a checklist at the very beginning of lockdown which is a forever changing and updated document. We looked at our fundamentals, our profit and loss our cash flow and breakeven. Who we had to ensure we must continue to pay and whom we could contact for holiday period or discounts.

"It has also given us the opportunity to revist and upgrade systems and protocols - as well as updating our websites (which includes an online shop on our Spa) and revamping our social media. In addition to this, lockdown has afforded us the time to revaluate our team. What are their strengths? Where do they shine? But also, who potentially needs help and who unfortunately may not make it through this?

"For the health and safety of our team and guests, we have already invested in personal PPE. The team will wear a disposable environmentally friend apron, have their own mask, their own shield and a pair of gloves. Our guests our guests will have their own personal pack, which we will be charging for. This contains a disposable, environmentally friend gown, a pair of gloves, a mask, disposable environmentally friendly towels and our in-house magazine which is theirs to take home with them.

"Prior to opening, we will also do a practice run with the team and have a team meeting at the Salon & Spa to ensure everyone is aware what to do and is comfortable. Plus, they all want their hair doing - so it's a win-win with pizza and wine whilst social distancing!"
Christian - Christian Wiles Hairdressing in Northampton
"We've used this time in lockdown to take stock of our business. Not only have we given our website a fresh makeover, we've also been staying in touch with our clients by sending out regular newsletters and daily social media posts. We're also writing lots of web blogs to inform and entertain our clients, providing hair care tips, beard maintenance info and sharing ideas on how to stave off the boredom.

"More importantly, we've built an online shop where clients can buy their favourite hair care products. This not only brings some much-needed money in, but also helps our clients keep their hair in tip-top condition until they can visit us again.

"None of us quite know what the 'new normal' will look like for hair salons but I've heard from lots of clients who are eager to book in for a haircut or colour when we are allowed to re-open. My team and I can't wait to see our clients again and will do our best to honour pre-booked appointments. We have also set up a Priority Booking List - lots of clients have already signed up and we will contact them to book them in as soon as the Government gives salons the green light.

"Now it's just a case of waiting for the opening date to be announced. I want to fully understand what the health and safety requirements are before I start making changes and purchasing kit, but I have everything lined up so we can hit the ground running once we know how to proceed."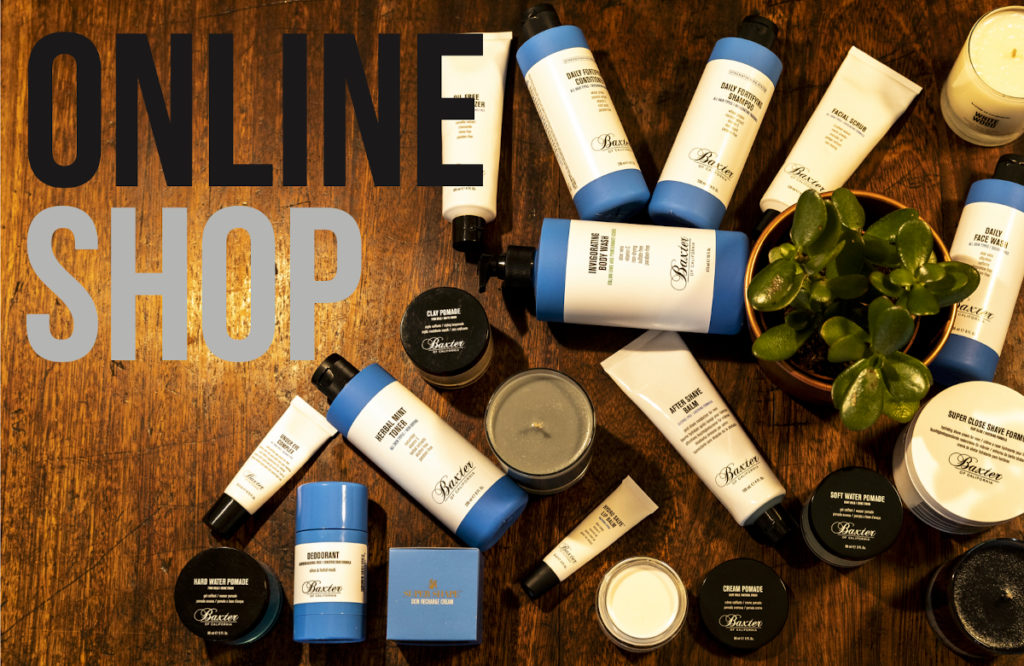 Rob - Director at Voodou Liverpool
"We have been keeping in touch with our guests and our teams via our busy social channels. We have also been running an advanced appointment voucher scheme and this has been really successful.

"We are planning longer working hours and three different shifts, which will help stagger guest appointments and will mean less people in the salons at one time. We have all been spending this time off time improving our customer journey."