Advanced IQ – Salon WiFi Level 3
Level 3 is in the final stages of development and will be available at the start of 2015.
Level 3 offers all the features of levels 1 & 2 plus……..
---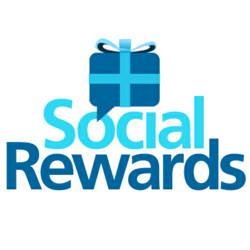 Social Reward Points
Our Social Points reward clients for doing things that help your business – like leave a Review, upload a Selfie and Recommend a Friend.
Clients can swap their points for in-salon treats that you can define in the admin section of your Social Salon e.g. 5 points = Indian Head Massage, 10 points = 20ml Moroccan Oil etc.
Points can be earned by clients when they help you with a Social Action e.g. leave a Review = 5 points, Recommend a Friend = 10 points, upload a Selfie = 15 points, complrete an online survey = 20 points.
Social Points are a great way to get you loyal clients to spread the word about your salon though Social Actions and get Rewards in-salon.
---
Website login
Add social login to your website with just a few lines of code so clients can check-in and earn more points.
When clients log into you website the system posts/tweets on their social network – earning them more points and getting you more viral marketing for free.
Clients can access their Reward Points history and swap them for the in-salon treats you have defined.
---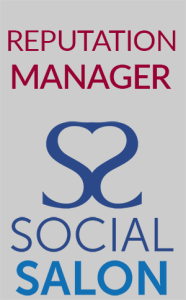 Online Reputation Manager
Use our Online Reputation Manager that allows clients to complete a survey. Or ask for reviews for your website, facebook, Yelp and Google.
How this works:
After your client visits your salon you send them a link to a webpage we create for you.
That page is branded as your salon with your logo, colours and some welcome text.
You can ask for an initial star rating for their visit
If a low score they are asked for feedback on the issues which is emailed to you service contact
Higher scores can then be asked to complete a survey/feedback form
Or they can be asked to submit reviews for your website, Google, yelp or facebook
You can access all reviews for approval (or not) before they are posted anywhere
Approved Reviews can appear on your website
They can also get posted to your Salon's facebook page
And if the client gives permission they are also posted to their facebook profile
You can also ask for a selfie image to attach to the Review
---
Level 3 Advanced will be ready in Quarter 1 2015. You will be able to upgrade simply from levels 1 &2.